Delivering You Peace of Mind
Ensuring the highest standard of health and safety for our clients and their companies.
Thank you for visiting 45001 Safety Management System Consultancy.
The company was founded by experienced Health and Safety professionals, with the aim of assisting business in one of the three fundamental pillars of good business;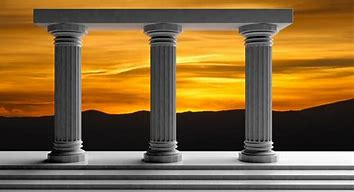 Safety, Environment & Quality Assurance
While experienced in all disciplines, it is our fundamental belief, and main focus to assist you in establishing a proactive Safety Management System, which is designed to reduce losses to the business to both property and people, and thereby to increase profitability.
Good employee moral follows which improves customer experience and service.
You stand out in the crowd.
The principle of our company is to assist you, to be pragmatic.
Our Services
Our services can be bespoke for the needs of our clients
A typical project(s) might include:
Frequently Asked Questions
Achieving Certification, (and maintaining it) is a journey and like any journey you need to know where you are going and where you are stating from.
In short you need a 'gap analysis' (we can help you undertake this).
Determining experience of other standards certification and maturity of what your company has in place. We know everyone starts from somewhere.
A road map report can then be created, with simple steps to allow you to achieve what you need to do for your business.
That is not an issue, while we appreciate that a certification, can be good for your business, we also understand some companies want the benefit but not the expense of undertaking certification.
We will work with you to ensure continuous improvement to your business. To assist in reduction of losses to the company both physical and employee.
It's your business, we are just here to help.
Adopted in 2018: the standard conforms to the International template for management systems:
ISO 45001 is a specific accredited standard for Health and Safety.
Achieving certification to the standard does not guarantee your business safe, but it does provide a framework to work to.
Certification is increasing required within the supply chain in and various Pre-qualification protocols.
Structure of ISO 45001
Scope (what does this standard cover?)
Normative References (what other standards are linked to this one?)
Terms and Definitions
Context of the Organization (what internal and external influences are important?)
Leadership
Planning
Support
Operation
Performance Evaluation
Continual Improvement
Defining the context of the organisation and the 'influences', (what are the expectations of your customers, neighbours, employees and contractors), is often something that businesses struggle with.
Our Associates are here to assist you in creating your system and working through this element.